Toads Breathe Semi-Private Retreat
September 16 to 18, 2022, on an island near Vancouver
Experience three days and two nights of peace, nourishment, and deeply transformative exploration. You will be held by a cedar house nestled between the ocean and the forest on a quaint island close to Vancouver. Helena and Sagan will lead semi-private ceremonies for journeyers to experience vegan (synthetic) 5-MeO-DMT with safety and consent. 5-MeO-DMT originates from the venom of the bufo alverius toad, which spend most of their lives in underground burrows, and bring their teachings from their darkness retreats to us. Lorena will guide us through morning yoga and breathwork, practices that she has curated from her own journeys to learn from ancient wisdom in India and Indonesia.
What's Included
We adapt the gradual approach of serving a low, a medium, then a high dose of 5-MeO-DMT from our private facilitation to a group experience, where we get to gain insights relationally and witness the journeys of others. We will have group preparation and integration sessions with space for you to ask for extra one-on-one support. You will have a private room to yourself and can choose to steam in our ocean-view cedar sauna, sunbathe on the beach, swim in the bay, or take a forest walk during your quiet moments of contemplation. We will wake up to daily led yoga and breakwork therapy sessions to get us ready for the day and enjoy nutritious homemade vegetarian meals including ingredients from our garden and the island.
Next step
We follow a similar intake procedure as our private facilitation. Connect with us through email and we will share with you our intake form and set up a one-on-one preparation session in-person in our Chinatown, Vancouver space or on Zoom to get to know each other, touch base on if this experience is a good fit for you, and answer any questions.
We ask for a financial contribution on a sliding scale from $900 to $1800. We ask you to decide what you are comfortable paying based on your financial ability and the impact that this work has had on your life. A non-refundable deposit of $300 is required to reserve your spot.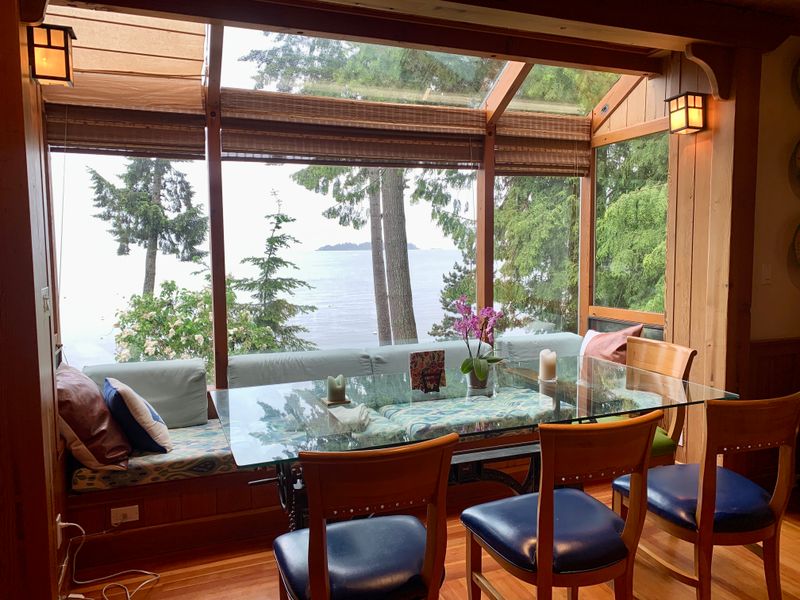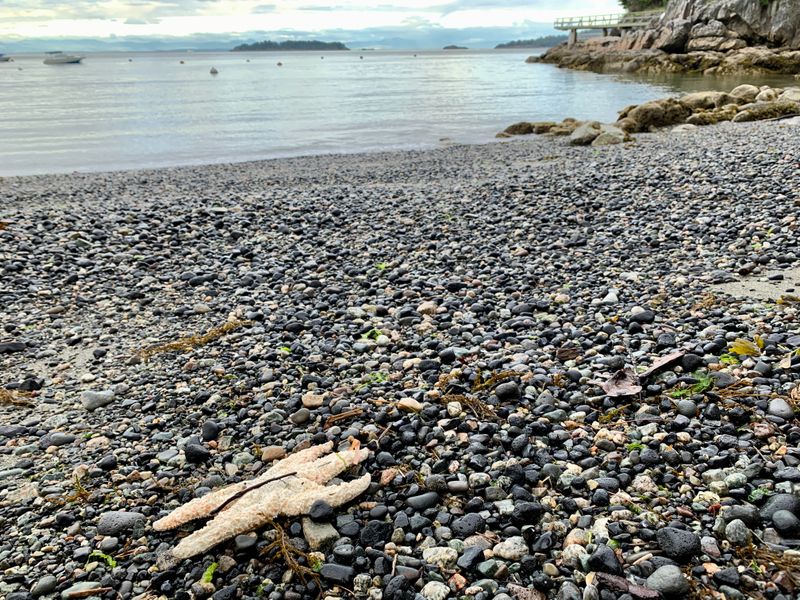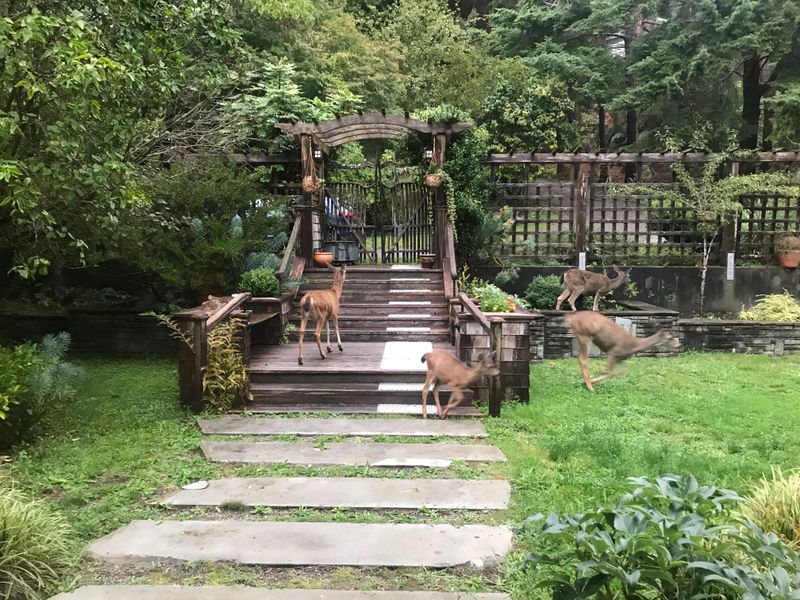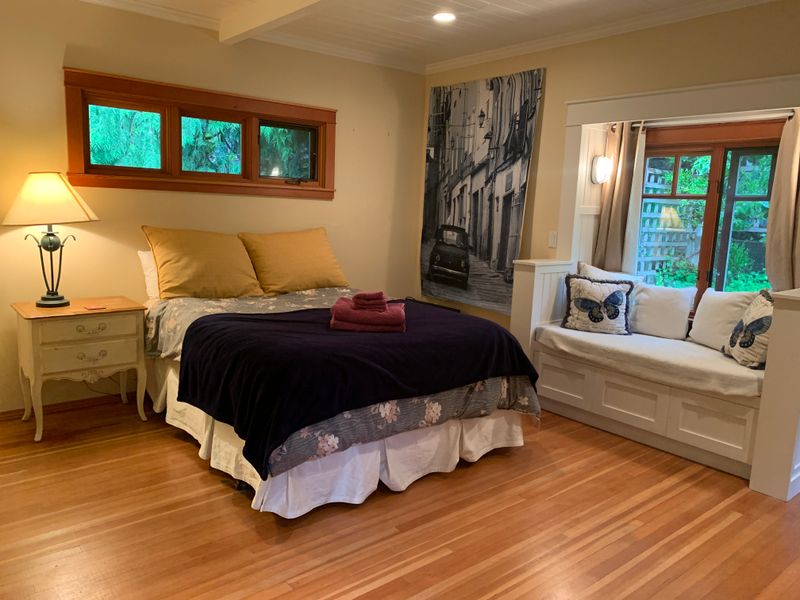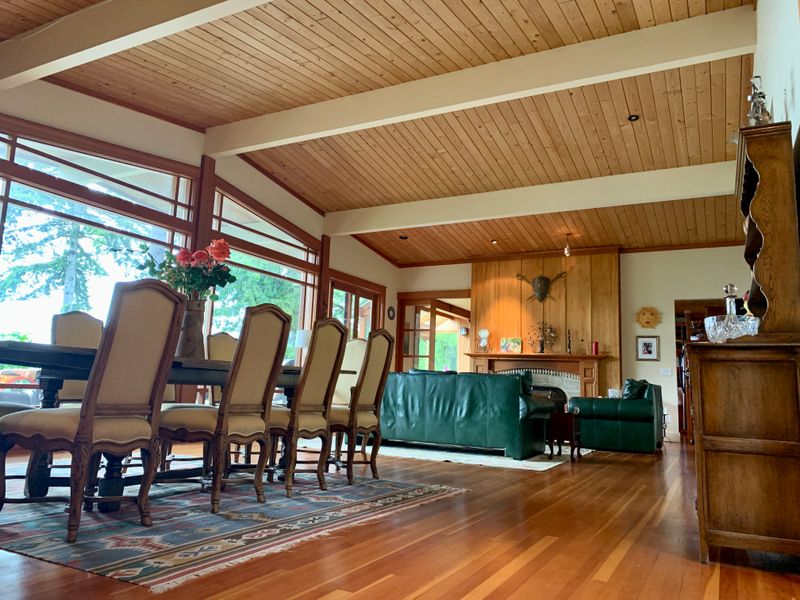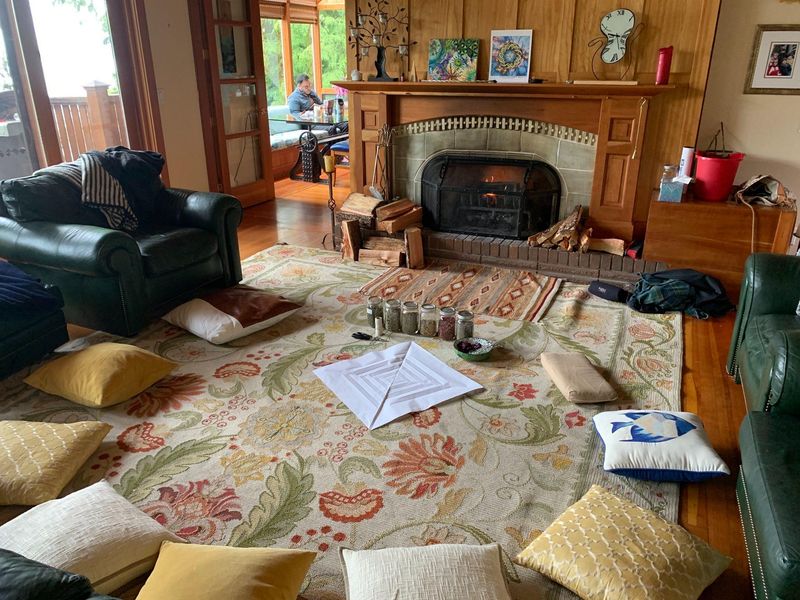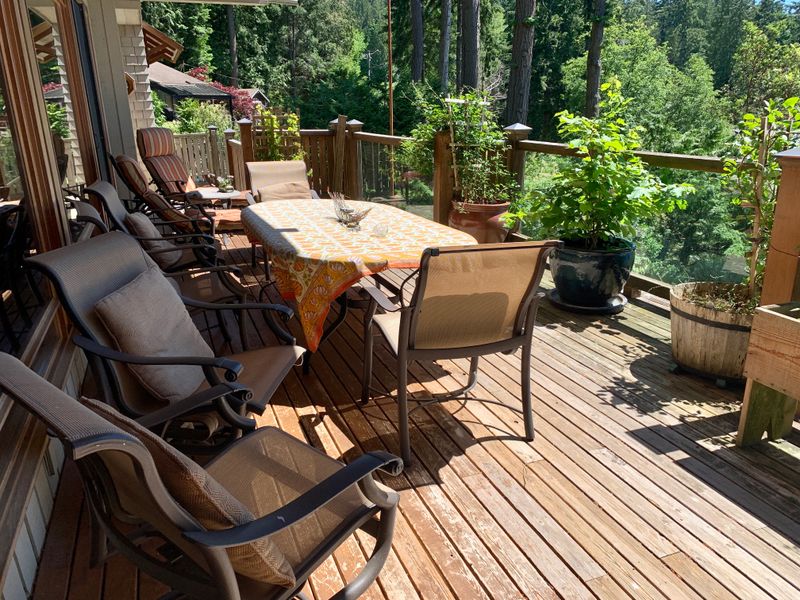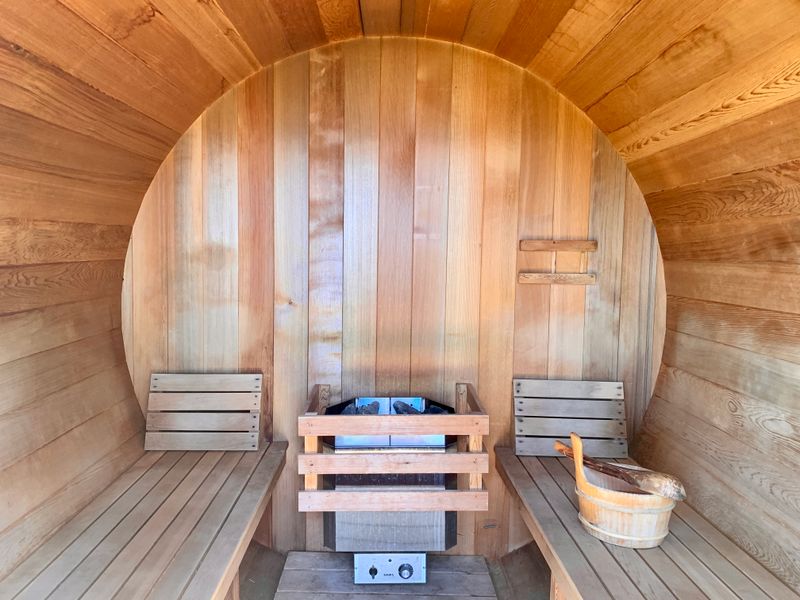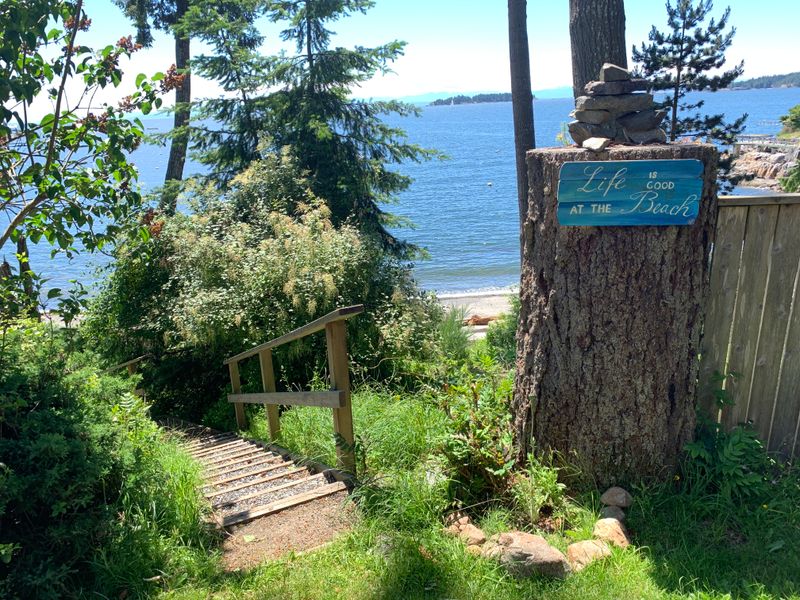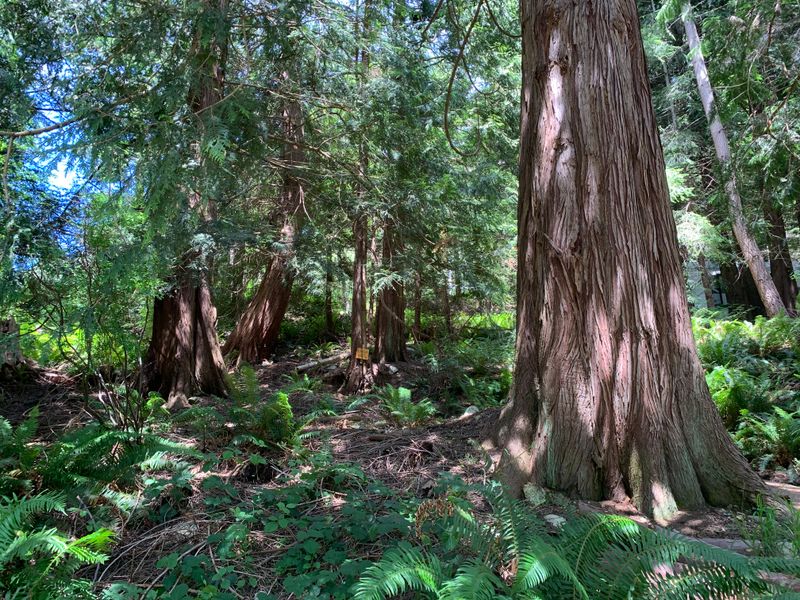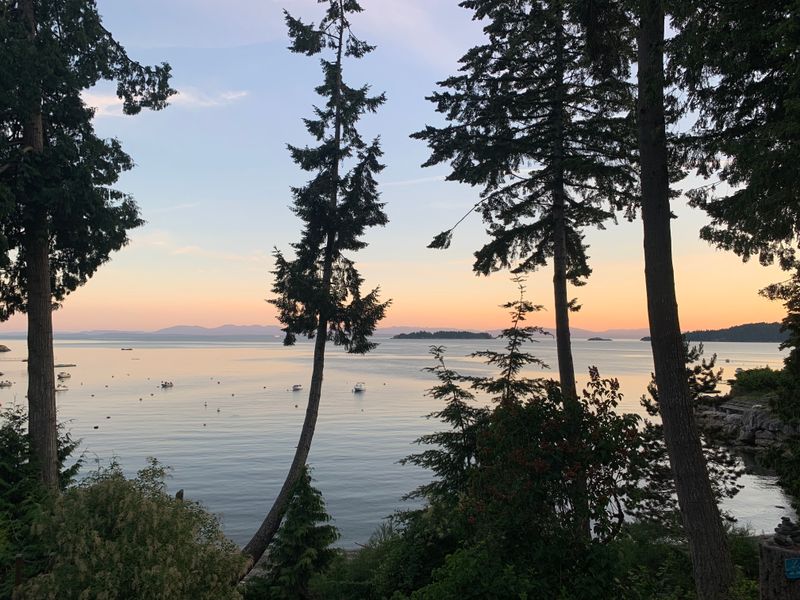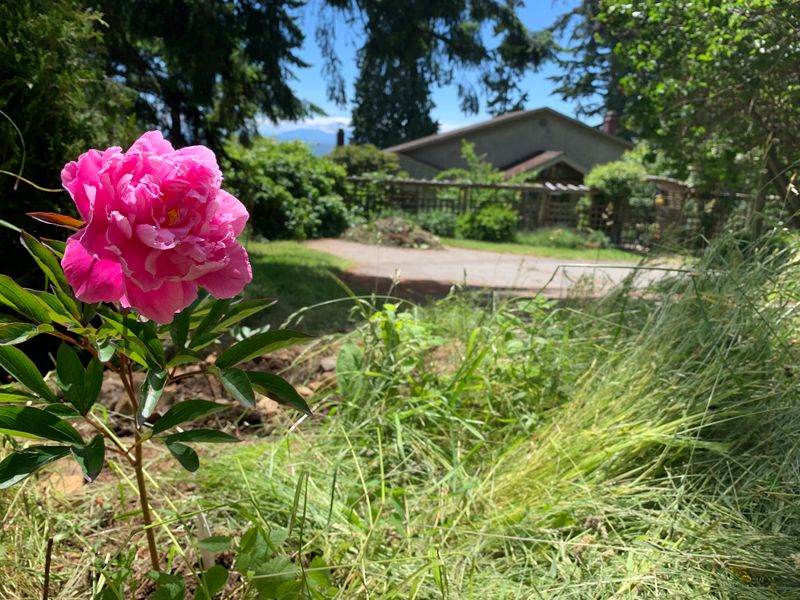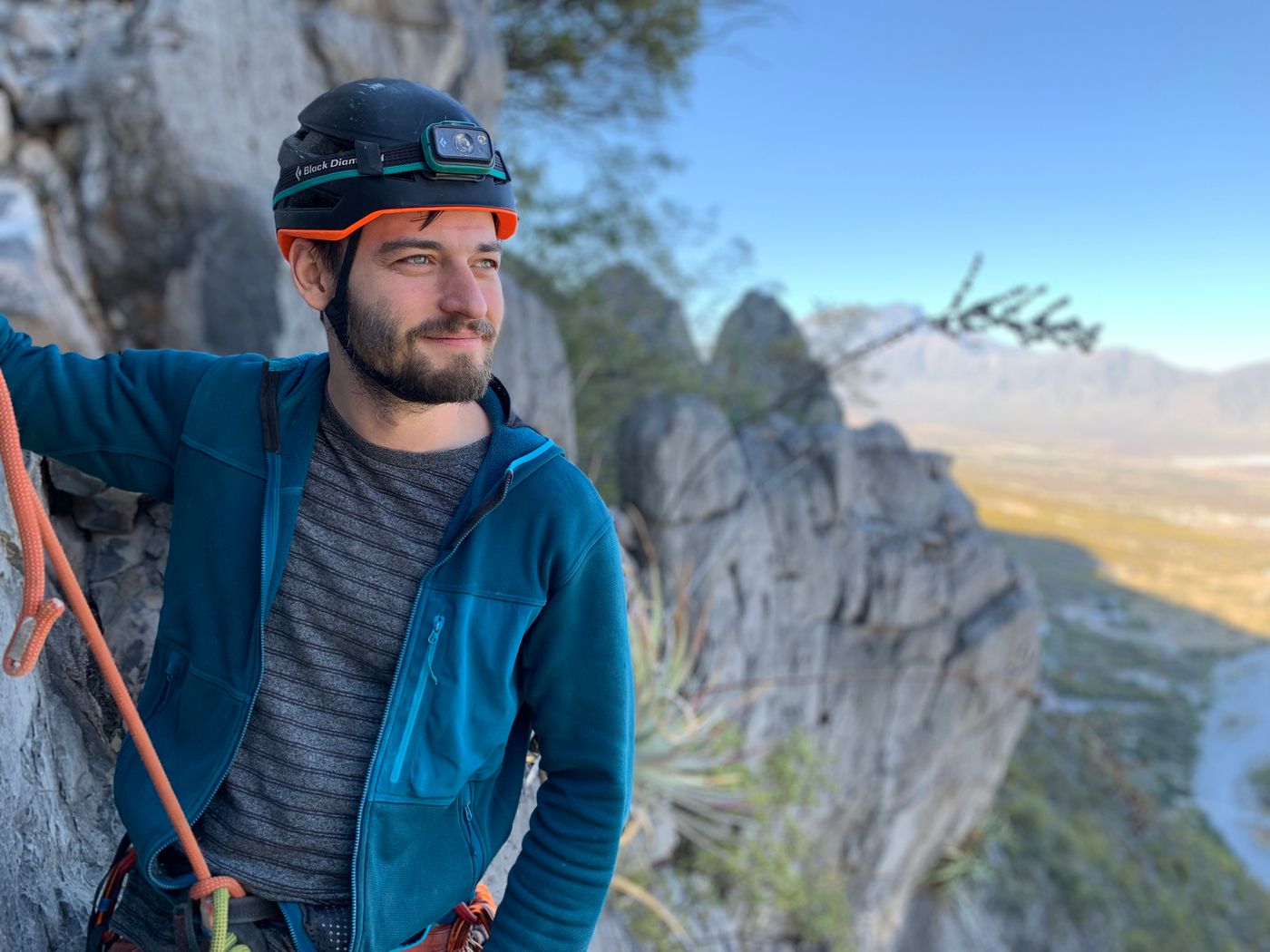 Sagan Bolliger
5-MeO Facilitator
Sagan is a psychedelic facilitator who focuses his practice on the powerful and legal molecule 5-MeO-DMT. He works with his life partner, Helena, in and near Vancouver. Since his childhood he has been drawn to existential questions of life and death and to the path of introspection, and has found psychedelics to be an invaluable ally to his personal development and processing his trauma around his experiences of childhood physical abuse. He studied psychology and philosophy and has a master's degree in artificial intelligence. After a sojourn in the world of tech, he has felt called to shift his focus back into the inner realm and support the transformational work of others.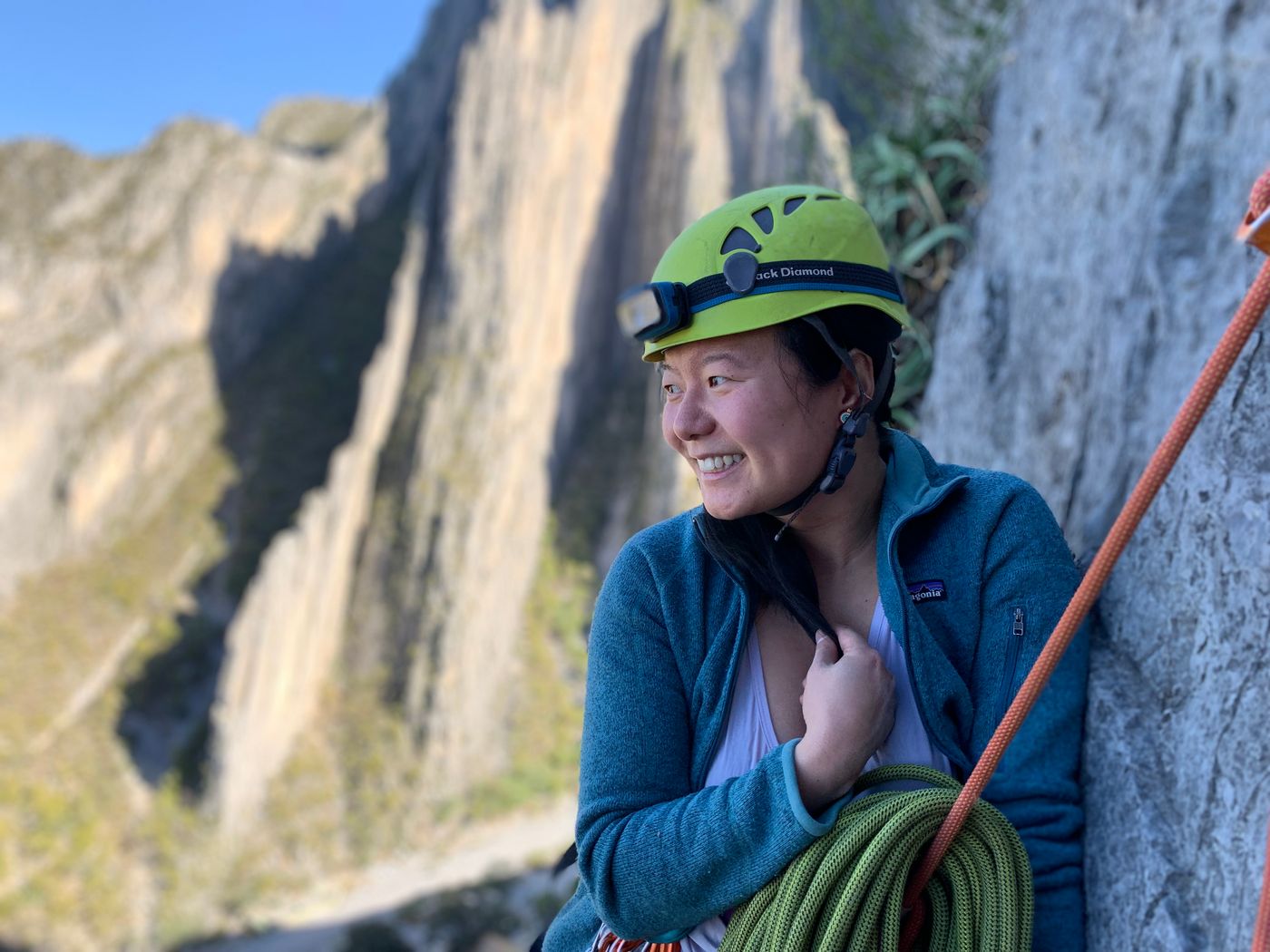 Helena Zhu
5-MeO Facilitator
Helena has been exploring and growing through psychedelics for six years, both in ceremonies and in the temperate rainforests of Bowen Island. She appreciates her social science background both in academia and work. Her bachelor's and master's degrees and work in domestic and international affairs lend her a particular appreciation for cultures, contexts, and humans. She works as a facilitator of 5-MeO-DMT with her partner, hosts facilitator circles and integration circles, and trains new facilitators in and near Vancouver.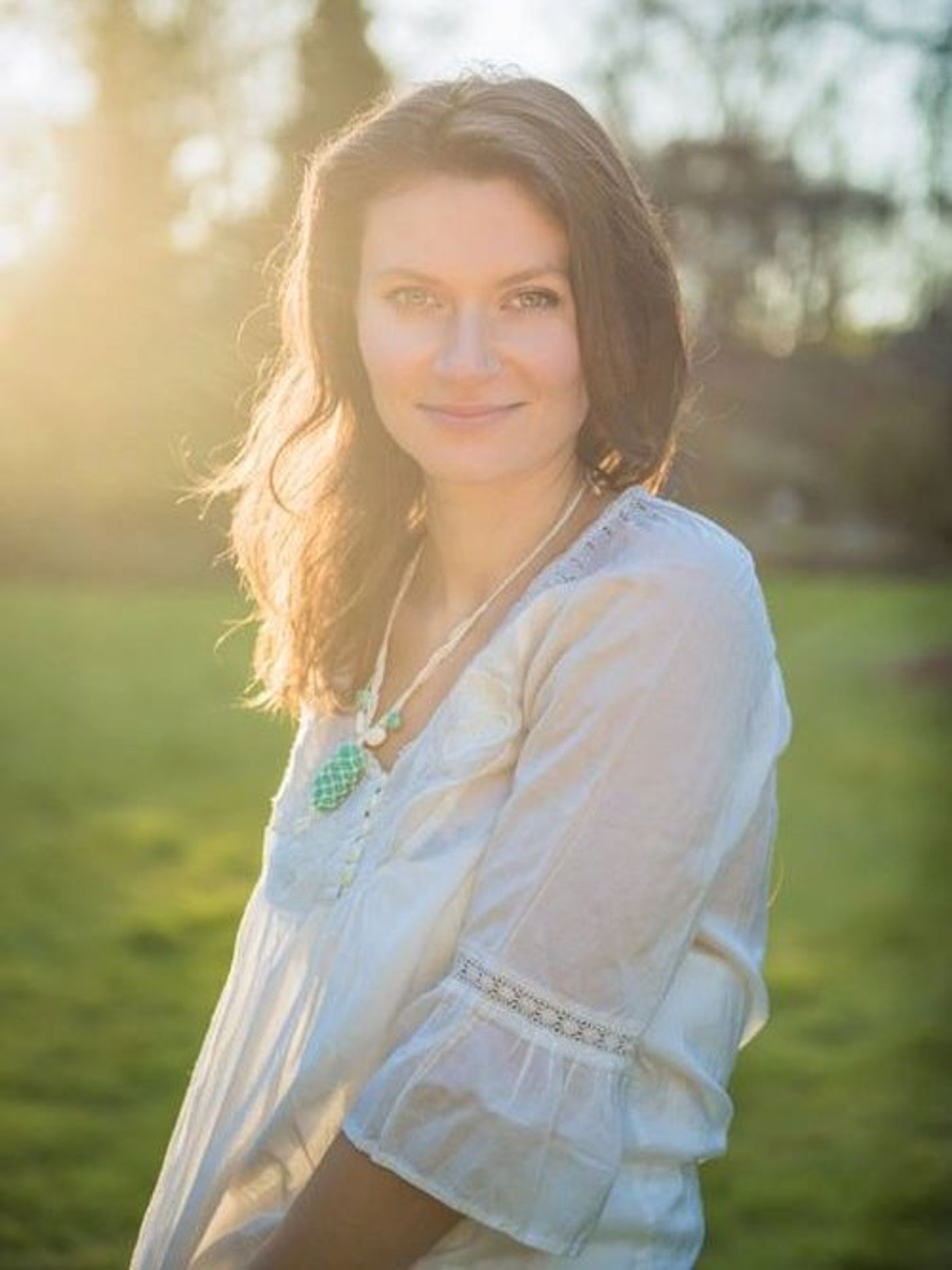 Lorena Tatomir
Breathwork Therapist & Yoga Practitioner
Lorena's fascination and curiosity for the human psyche, therapeutics and the mystical started at a young age. As a 12 years old girl, she went to her medical doctor to ask for help with her anxiety. Instead of prescribing her pills he offered her breathing patterns that would later become the impetus of her life path. Putting her psychology schooling on pause, she spent the next decade in search of ancient teachings and healing modalities across the world; training in yoga, Thai massage, and breathwork therapy. Her studies led her to this one Truth: the only way to transmute your pain is in and through the body. You must feel it to heal it. You yourself have the capacity to change the trajectory of your life.
Time
Friday
Saturday
Sunday

9 am

Yoga / breathwork
Yoga

:15

:30

:45

10 am

Break
Breathwork

:15

Reflections and intentions

:30

:45

11 am

Group hug doses (two at a time)
Brunch

:15

:30

:45

12 pm

Group integration and farewells

:15

:30

Lunch

:45

1 pm

:15

:30

Group integration

:45

2 pm

Break (sauna, swim, forest walk)

:15

:30

Break (sauna, swim, forest walk)

:45

3 pm

Depatures

:15

:30

Group intention with cards

:45

4 pm

:15

:30

Arrivals
Group full embrace doses (one at a time)

:45

5 pm

:15

:30

:45

6 pm

Introductions and intentions

:15

:30

:45

7 pm

:15

Simultaneous handshake doses

:30

:45

8 pm

Dinner

:15

:30

Dinner

:45

9 pm

Group Integration

:15

:30

:45